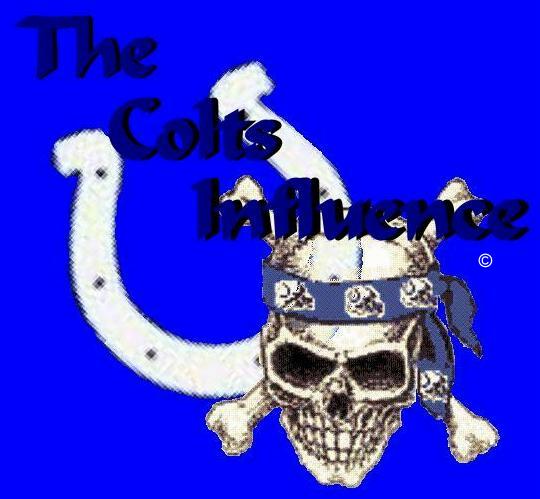 In memory of James Dungy
January 6, 1987 - December 22, 2005
The Colts Influence
www.angelfire.com/ia3/colts
Constructed, destructed and reconstructed
By
Jon T. Anderson
Colts FORUM
Message Board
Help with Message Board
WORKING ON IT
Colts BLOG
Post your Indianapolis Colts Comments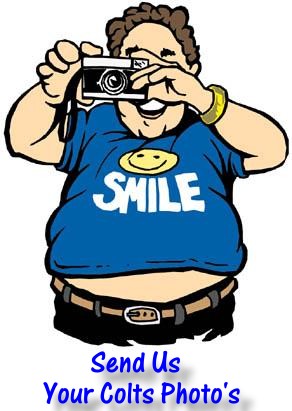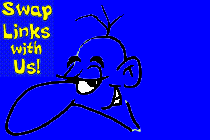 The Colts Influence
www.angelfire.com/ia3/colts
www.mycolts.net/coltsinfluence
http://myspace.com/coltsinfluence
Drive as close as possible behind another driver, without any concern for the obvious danger involved in the situation.
No, not that tailgating . . .
A person or group of people who embody the spirit of the Celebration in the Parking Lot. Tailgating fans who demonstrate their team loyalty through:
a ritual of food, fan fellowship, and fun.
TAILGATING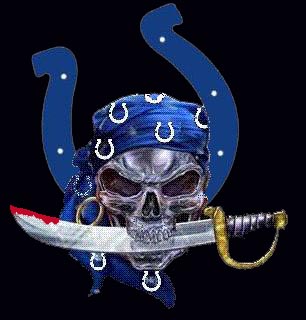 COLTS TAILGATING
A Celebration in The Parking Lot
Average fans might own a shirt or hat with the team logo on it. They're not tailgating - they don't get it.
Any garden-variety lunatic can slather oneself in body paint and accessorize with foam rubber.
It takes a special variety of lunatics to tailgate!!!!!
It's the last great American neighborhood -
the tailgating neighborhood.
Where no one locks their doors, everyone is happy to see you and all are together sharing fun, food and Colts football!
It's families. It's fans. It's a community social. It's pre-game, halftime, post-game and more.
It's the total game day experience!
If there's one thing that's certain: Tailgating unites fans from all walks of life, and it's a great way to make new friends.
In the parking lot, we're all on the same team!
Just because you couldn't get tickets to the game - or your team's on the road ' doesn't mean you can't tailgate!
In Indianapolis
Tailgating Index rank #16

LET'S BE #1
Within this site is the best tailgater's guide for where to go, what to eat, what to drink, what to wear, how to stay warm, practical tips, facts about tailgating, and much, much more!
TAILGATING WITH THE COLTS


INDIANAPOLIS – The Indianapolis Colts Women's Organization (ICWO) is thrilled to announce the second annual "Tailgating with the Colts" event at the newly renovated Westin Hotel, on December 8th from 8 pm – 11 pm. For $200 each, fans can be a part of this fun, exciting, and intimate setting. Come celebrate with the Indianapolis Colts and help the ICWO support the community.
The evenings events will include watching the Monday Night Football game featuring the Tampa Bay Buccaneers @ Carolina Panthers, and Q @ A with Jim Irsay, Colts Owner and CEO, and various players, a trivia game show with Colts players, both a live and silent auction, and interviews with players.
A player autograph area will be available throughout the night. Fans can also get a photo in their best Colts gear in from of a team backdrop for a fun memory of the event.
Two lucky fans will get a chance to play one short game of Madden Football with an Indianapolis Colts player.
Register NOW, spots are filling up quickly.
The "Tailgating with the Colts" fundraiser was created last year as a catalyst for the ICWO to be better able to help the surrounding communities. Through the funds raised last year the ICWO was able to support organizations including the Julian Center, The Villages, Breast Cancer Research, and IPS School #88.
The ICWO was started back in the mid-90s. The Women of the Colts come together with a similar desire, which includes trying to find ways to help and better their Indianapolis community. The Organization provides volunteer opportunities, community outreach and networking for all women associated with the Colts organization. The ICWO is made up of coaches and players wives, employee spouses, as well as female employees. These women represent positive change and community belonging which stems from what the Indianapolis Colts hope to achieve as a whole.
******************************
A rumor soon began making the rounds that tailgating would be prohibited in the new, smaller Lucas Oil Stadium lot.
That's not exactly accurate. According to Fred Laughlin, vice president of management services for Indianapolis Downtown Inc., tailgating simply isn't an option in the 1,400-space lot next to the Lucas Oil Stadium.
"All those spaces are pretty much spoken for" by suite holders, team employees, players, select VIPs and stadium operations personnel, he said.
"Wherever you were tailgating and parking last year is probably where you'll be tailgating and parking this year," he said.
Randy Collins and a couple of thousand others will be tailgating in a 500-space lot at the intersection of South and Pennsylvania streets, approximately three blocks from Lucas Oil Stadium.
Collins, the president of Blue Crew, Indy's largest tailgating club, sells those spaces for $190 per season.
"We'd love to be under the stadium, but we've got a nice view of the city," Collins said. "It's not a bad walk for us."
As in the past, tailgating is encouraged in some lots and discouraged in others at the discretion of each lot's manager.
| | | |
| --- | --- | --- |
| Copyright © 1994, 1995, 1996, 1997, 1998, 1999, 2000, 2001, 2002, 2003, 2004, 2005, 2006, 2007, 2008 | | Jon's Images, Inc. All rights reserved |
This website is an unofficial source of news and information continually updated from thousands of sources around the net. A fan based site dedicated to the Indianapolis Colts and its fans and is not associated with the Indianapolis Colts, the National Football League, any school, team or league or any other media site.
This website is the composition of many hours of research. Information contained within this site has come from numerous sources such as websites, newspapers, books, and magazines. Please take the time to visit the Source page to get a semi-complete listing of these sources, articles, sites and fans.
Pictures and logos, team names are property of the National Football League and/or The Indianapolis Colts.
This site is maintained for research purposes only.
Contact us
Please direct website comments
or questions to webmaster