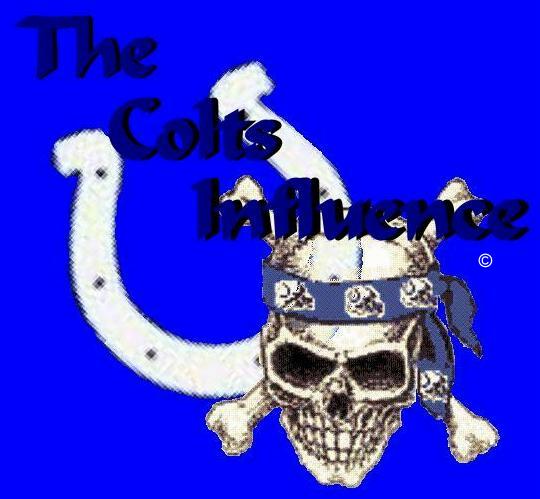 In memory of James Dungy
January 6, 1987 - December 22, 2005
The Colts Influence
www.angelfire.com/ia3/colts
Constructed, destructed and reconstructed
By
Jon T. Anderson
In Relation to Colts Tailgating
Colts FORUM
Message Board
Help with Message Board
WORKING ON IT
Colts BLOG
Post your Indianapolis Colts Comments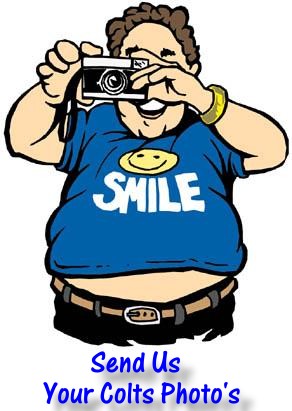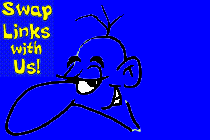 The Colts Influence
www.angelfire.com/ia3/colts
THE PARKING LOT
Tailgating in Parking Lots
Choose a parking lot (and space) that allows you to interact with other tailgaters. This is one of the finer points of tailgating.

If you're going to tailgate alone .. . .
just drink beer in your home backyard instead.
Introduce yourself to those around you. Talk to them, sit with them, and drink with them.
Why do you think it's called a party?
Find out what time the parking lot opens and whether or not you can park your RV there the night before. Try to get there 3 - 5 hours before the start of the game. It is important to allow yourself enough time, especially if you've never coordinated a tailgate party before.
Serious tailgaters choose a parking lot that has a view of the stadium if on-site parking is not available. Since the stadium is your Mecca, you need to be able to see it so you can bow to it occasionally.
If you're a novice and you really want your tailgate party to stand out, don't pull up next to someone else's more established gathering! On the other hand, I would suggest parking next to the best and learn from the more experienced tailgater for next time!
In turn you'll make new friends by joining forces with an armada of gregarious tailgaters.


PARKING LOT ETIQUETTE
Basic etiquette is a must in the parking lot.
Otherwise, you'll make somebody angry - they'll make you angry - and the next thing you know somebody's throwing punches.
HONOR THY NEIGHBOR
The first rule of Parking Lot Etiquette is to treat your neighbors as you would hope they would treat you!
(Unless your neighbors are yelling and screaming profanity, in which case you can hardly be expected to set a better example for the children than their own parents)
- this goes the same if you should partake in illegal substances; ie, marijuana
-nudity
Simply put - set a good example or even move if you wish to partake in all the above
Drinking is a given to tailgating - Just keep it under control
Don't litter anyone else's area. You shouldn't litter your own area either.
Try not to flood your neighbors with smoke or noxious odors from your attempt at the grill

Mingling with your neighbors is what tailgating is all about (NOT ALWAYS, though), however, don't just edge yourself into their territory without acknowledging them and stand around their party like it's yours.

If spaces are assigned and parking is limited, keep your car parked in the center of your parking space.
Parking Lot Etiquette simply put . . .
If you don't want someone to pee in your pool - don't pee in theirs!
The Other Team's Fans
There is the infinitesimal chance that you'll find yourself parked next to somebody from the opposing team.
| | | |
| --- | --- | --- |
| Copyright © 1994, 1995, 1996, 1997, 1998, 1999, 2000, 2001, 2002, 2003, 2004, 2005, 2006, 2007, 2008 | | Jon's Images, Inc. All rights reserved |
This website is an unofficial source of news and information continually updated from thousands of sources around the net. A fan based site dedicated to the Indianapolis Colts and its fans and is not associated with the Indianapolis Colts, the National Football League, any school, team or league or any other media site.
This website is the composition of many hours of research. Information contained within this site has come from numerous sources such as websites, newspapers, books, and magazines. Please take the time to visit the Source page to get a semi-complete listing of these sources, articles, sites and fans.
Pictures and logos, team names are property of the National Football League and/or The Indianapolis Colts.
This site is maintained for research purposes only.
Contact us
Please direct website comments
or questions to webmaster