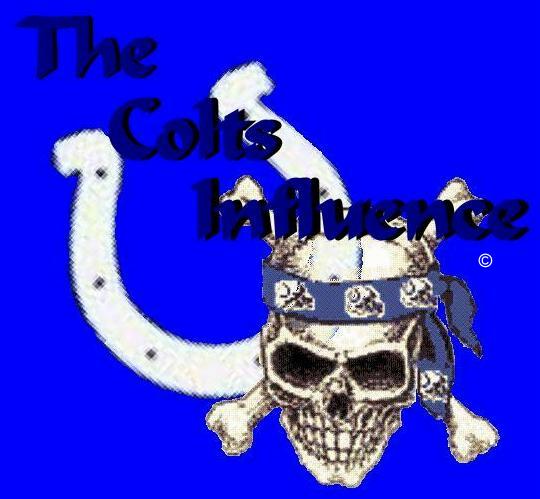 In memory of James Dungy
January 6, 1987 - December 22, 2005
The Colts Influence
www.angelfire.com/ia3/colts
Constructed, destructed and reconstructed
By
Jon T. Anderson
In Relation to Colts Tailgating
Colts FORUM
Message Board
Help with Message Board
WORKING ON IT
Colts BLOG
Post your Indianapolis Colts Comments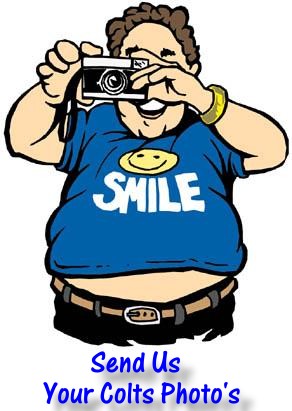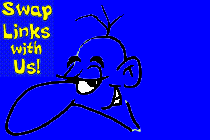 The Colts Influence
www.angelfire.com/ia3/colts
ELECTRICTY IN THE PARKING LOT
One doesn't absolutely need electricity at a tailgate party, but it sure can come in handy!
You might want to watch the pregame hoopla on a portable TV or hook up your stereo, blender, hair clippers.
Your power can be used for just about anything from a toaster oven to a satellite dish. Some may think it would be a real pain to hook up satellite when it's really not. All you need is a dish, a receiver, a Sidekick portable dish mount, some cables, and a 110/12 volt inverter.
You could spend hundreds to thousands on a basic generator. The choice is yours . . .
Me . . .
Forget loud generators. Power tv, satellite, radio, fan, etc. with marine batteries (bring 2, one for backup). Get yourself a nice inverter to handle anything you have to throw at it.
To figure out how much power you'll need, figure out how many amps are needed to start each of your appliances (starting power is measured in amps, while the power needed to run the appliances is measured in watts). Then take the total number of amps needed for ALL the appliances you tend on using and multiply by 3 - this is the minimum amp capacity you'll need from your power source - be it an inverter or a generator.
INVERTERS - More than likely a 700 watt inverter or 1000 watt generator will be more than suffice for your tailgating needs.
A 400 watt unit ($50 with 2 outlets) will power anything under 150 watts right from the cars cigarette lighter. Anything more needs a direct connection to your 12 volt battery (either the car battery or spare). You can use it to power your TV for pregame/postgame broadcasts (20" TV uses about 110 Watts), lights for the late or night games (x-mas type lights that you can string up around your 10' x 10' canopy), stereo, or even the Coleman 40 quart thermoelectric cooler among other things.
THE CATCH:
You can't run your TV, electric blender, stereo and "The Bar is Open" neon sign for hours and later expect your vehicle to run. Your vehicle needs a certain amount of battery power to start.
Temperature can also have an affect on your cranking amps. The colder it is, the more power you need to conserve to start your vehicle.
You have several options:

1. Run your car periodically for about 5-10 minutes every 15-30 minutes

2. Run your car continuously - hmmm, gas prices now-a-days.

3. Use a spare battery - best bet!!!!
GENERATORS - A high quality 1,000 watt is easy to haul around weighing about 20-30lbs. Yet, space consuming in your vehicle. There's also the hidden costs of your generator:

Overhead Valve Engine - offering longer life and quieter operation.
Pressurized Lubrication - offering longer engine life.
Auto Idle Control - reducing noise level and fuel consumption.
With gas prices now-a-days?????
Larger Gas Tank - pretty self-explanatory.
Wheel Kit - for transporting of larger generators
A small generator operating at it's rated load (maximum power potential) will last around 4 hours before it needs refueling.. Assuming you're just powering a few items, you'll probably be operating at something like a ¼ of the rated load - in this case, the generators fuel supply could last over 8 hours.
Basically, the more appliances there are and the bigger they are, the more fuel you'll burn.
If you're going with the generator mode then you're a living room bringing type of tailgater therefore your probably aching for MORE POWER! If you find that your one of these people you could either buy a bigger generator or you can cable 2 generators together and get double the capacity.
CAUTION: THE 2 GENERATORS MUST HAVE THE SAME POWER POTENTIAL - if you have a 1,000 watt generator, YOU CAN NOT hook it up with a 2,000 watt generator.
SAFETY
Read your owners manual and observe the following:

Place your generator on a firm, level surface. Otherwise the pistons could seize.

You will need at least 3 feet of open space in all directions surrounding your generator.

DO NOT use a portable generator inside. Generators give off carbon monoxide, which can very harmful if not deadly.

Obviously, you do not want to leave your generator operating in the rain. However, if you cover it with a tarp and observe the preceding guidelines, you should be fine.

You should periodically check the air filters to make sure they're not clogged with dust (hence a lot of parking lots are graveled).

Turn off your generator before refueling.

Turn off your generator before unplugging appliances.

After your tailgating event - Before storing your generator, empty the gas tank and carburetor of any gas as sitting gas can contaminate the carburetor.
Don't forget an extension cord.
| | | |
| --- | --- | --- |
| Copyright © 1994, 1995, 1996, 1997, 1998, 1999, 2000, 2001, 2002, 2003, 2004, 2005, 2006, 2007, 2008 | | Jon's Images, Inc. All rights reserved |
This website is an unofficial source of news and information continually updated from thousands of sources around the net. A fan based site dedicated to the Indianapolis Colts and its fans and is not associated with the Indianapolis Colts, the National Football League, any school, team or league or any other media site.
This website is the composition of many hours of research. Information contained within this site has come from numerous sources such as websites, newspapers, books, and magazines. Please take the time to visit the Source page to get a semi-complete listing of these sources, articles, sites and fans.
Pictures and logos, team names are property of the National Football League and/or The Indianapolis Colts.
This site is maintained for research purposes only.
Contact us
Please direct website comments
or questions to webmaster

Colts Tailgating