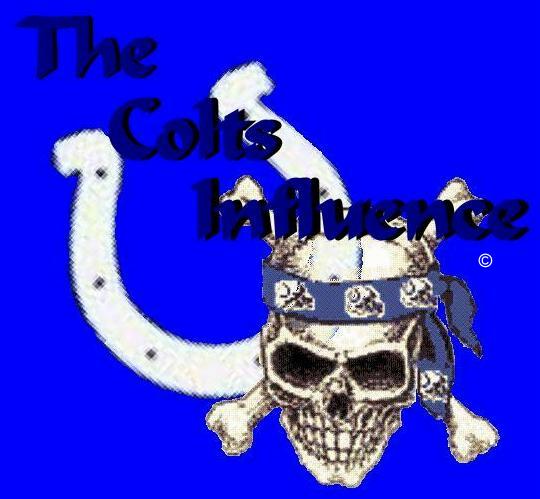 In memory of James Dungy
January 6, 1987 - December 22, 2005
The Colts Influence
www.angelfire.com/ia3/colts
Constructed, destructed and reconstructed
By
Jon T. Anderson
Colts FORUM
Message Board
Help with Message Board
WORKING ON IT
Colts BLOG
Post your Indianapolis Colts Comments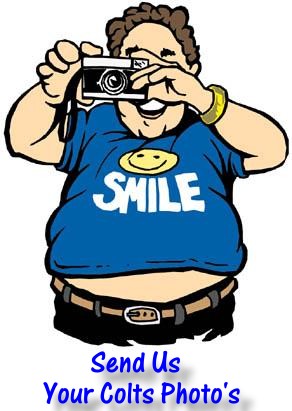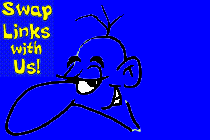 The Colts Influence
www.angelfire.com/ia3/colts
www.mycolts.net/coltsinfluence
http://myspace.com/coltsinfluence
TAILGATING GAMES and FUN
Colts Mini Bean Bag Toss Game Balls, Frisbees and Horseshoes
Take Your Living Room On The Road Make Team Banners Scavenger Hunt
Beer Pong
A great tailgating game is baggo (order from link by clicking image). It comes with a board that looks like a mini-football field and bean bags. The objective is to throw the bean bags and make a touch down. It's easy to travel with and set up and perfect for every competitor in the group.


Get your Indianapolis Colts Tailgate Toss today! A new bean bag toss game that is sweeping the nation, this fun-filled game is played similar to horseshoes, but with one distinct difference; anyone and everyone can play. It is easy to setup, play and transport so grandchildren can play with a grandparent. Each complete game comes with two wooden boards and eight bean bags and will feature the Colts name and logo. It ships and stores in a 36"x24"x4" box.

Price: $99.00
Cornhole
Cornhole is a very popular game in some areas of the country, and not so popular in others. For the areas of the country where the game has a following, however, it is often played at tailgate parties and other gatherings. One of the reasons that cornhole does so well at a tailgate party is because it is so easy to transport. The board that is traditionally used in the cornhole game is four feet by two feet, which fits in the bed of a truck, and it will also go in the trunk of a larger car.
In addition, there are some smaller versions of the board made. These are three feet by two feet, and they are often called by the name of beanbag toss, instead of cornhole.
see above
Because of this, the cornhole game is popular at many different gatherings, and the game is very often played at tailgating parties in the Northern part of the country. While the game does not seem to be as popular in the South, there are pockets of interest in it. In these areas, the individuals who like to play the cornhole game will bring their cornhole game boards and the bags to tailgate parties and other gatherings so that everyone has a chance to play. They organize tournaments, play the game at backyard barbecues, and predict that the game will one day be big enough to be televised like bowling and other activities that some people believe is a sport and others do not.
One of the best things about the cornhole game, however, is the ease with which it can be played. This is a great thing for any kind of party, because virtually anyone can play it without worrying about how to understand the rules. The game is not difficult, and the rules are not complex, making the game something that can be enjoyed by anyone, young or old, at any skill level. People can also make their own cornhole boards and cornhole sets. There are plans available on the Internet for almost everyone to use. The cornhole board can be made quite easily with a few simple tools by someone with only a moderate level of skill.
Even a beginner can make a cornhole board by following the instructions carefully. Most cornhole boards - either homemade or factory made - are made of wood. Some of them, however, are made of plastic, but they are often not as popular. For those who make their own boards for tailgate parties, however, there are also cornhole bags that need to be made. The older ones were made of a heavy cloth such as denim or burlap and stuffed with corn. Today's cornhole bags are usually made of a somewhat softer cloth, and they are either stuffed with beans or with plastic pellets. Either way, however, they are easy to make and can last a long time when made correctly. They need to be sewn very tightly and they have to be the correct size and weight. By either buying or building a cornhole board the next tailgate party can be a huge success.
Bring a football or frisbee. Sports fans like to throw things - especially footballs and frisbees. Some fans also like to throw horseshoes. Hell, you can even bring your glove and a baseball or a soccer ball.
Footballs, soccer balls, baseballs, frisbees and horseshoes are a great way of getting to know your tailgating neighbors.
Horseshoes are going to need plenty of open room and a grassy or dirt area. The owners of professional parking lots might not appreciate you jack hammering up their concrete. Add to that the difficulties that arise when a metal horseshoe strikes a large monster truck with a rebel flag and "Fear This" decal on the back window.
You might want to consider the bean bag toss!
However, not everyone will be spry and be ready to throw things. Bring a deck of cards and a newspaper so the non-active people can enjoy themselves.

TAKE YOUR LIVING ROOM ON THE ROAD
This applies to those that have a portable sized TV and already have Direct TV or Dish Network. If you already have a satellite dish at home you can pack it up and bring it with you, or you can get a portable dish with accessories specifically designed for tailgating purposes. Don't forget the receiver, coaxial cables and audio/video cables (the red, white and yellow cables). Instead of inviting thousands of people over to your place for the game, simply join the people who are already there.
If you don't have satellite capabilities, you can use a good ol' fashioned antenna.
It is very important to bring an AC adapter, batteries and a few extension cords to ensure that you retain power for the duration of your party.
Make sure you have jumper cables in case your car battery dies.
If bringing a television is out of the question, a radio or CD player with iPod capabilities will do the job just fine. A radio gives you the option of listening to pre-game chatter or rocking out to your favorite tunes.



BEER PONG
beer pong, beirut, rut, lob pong or scud

Beer pong, also known as beirut, rut, lob pong or scud is a unique collage of throwing balls into cups, intense competition, social relaxation, and witty psyche-outs.
No matter what you call it beer pong is a great game to play while tailgating.
The game is simple, yet it can be intense.
Beer pong is a drinking game in which players throw a table tennis ball across a table with the intent of landing the ball in one of several cups of beer on the other end (the opponent).
The game is played with plastic cups, a table, beer, and ping pong balls. Ten plastic cups half filled with beer are arranged at opposite ends of a table in a fashion similar to bowling pins. There are four in the back row, three in the next, two in the next row, and a single cup at the front, facing your opponent. The object of the game is to toss your ping pong balls into as many cups of your opponent as possible, causing him or her to remove the targeted cups from the table. The team that eliminates all the opponents cups in this manner is declared the winner.
SCAVENGER HUNT
Brew some healthy competition off the grid-iron with a scavenger hunt. Make a list of things people have to find or do before the game starts, print up enough for everyone to participate and let 'em fly.
Here are a few ideas for the hunt:

Ask to try a bite of a strangers hot dog or hamburger


Take a picture with a fan from the opposing team

Find 5 footballs

Give a high five to 3 fans of the opposite sex

Chug a beer (or soda)

Find a truck with a team license plate cover

Find a bucket hat with your teams name on it

Find 3 different types of hats with your team logo on it and take a picture with all of them on at once
To show that you've got spirit, set up an extra table for team-banner making. Get a roll of white butcher paper. Then load a tool box with markers, paints, stamps, stickers, glue and glitter for fans to make some killer banners worthy of the TV camera stop and stare.
You can also bring the face paint, hats, foam fingers and anything else you can glue to your body and let the good times roll.
| | | |
| --- | --- | --- |
| Copyright © 1994, 1995, 1996, 1997, 1998, 1999, 2000, 2001, 2002, 2003, 2004, 2005, 2006, 2007, 2008 | | Jon's Images, Inc. All rights reserved |
This website is an unofficial source of news and information continually updated from thousands of sources around the net. A fan based site dedicated to the Indianapolis Colts and its fans and is not associated with the Indianapolis Colts, the National Football League, any school, team or league or any other media site.
This website is the composition of many hours of research. Information contained within this site has come from numerous sources such as websites, newspapers, books, and magazines. Please take the time to visit the Source page to get a semi-complete listing of these sources, articles, sites and fans.
Pictures and logos, team names are property of the National Football League and/or The Indianapolis Colts.
This site is maintained for research purposes only.
Contact us
Please direct website comments
or questions to webmaster