Food & Recipes
for
Tailgating
Now that you have all of your gear and you've ironed out the logistics, it's time to cook. Legends are made and stars are born at the barbecue. Barbecuing at a tailgate party is similar to an unofficial cook-off.
There aren't any awards at stake -
only pride.
Everyone knows that grilling dogs, burgers, and brats along with downing a few brews is an important part of the tailgating experience. That, and the aroma of bar-b-que permeating the air.
Here are some food prep tips and menu ideas for your tailgate party.
PREP
Get an idea of how many people you will be feeding. Plan a few more plates for your neighbors and other people you will meet.
Try to stick to no more than two different foods for the grill. Hot dogs/sausages,hamburgers and chicken are the basic tailgate foods. While hot dogs and hamburgers may be basic, there are thousands of ways to spice them up.
Prepare much of your food in advance and treat your afternoon in the parking lot as you would a camping trip: The more you plan beforehand, the more fun you can have in the wild.
How you are able to prepare your food on the days preceding the game is crucial to the success of your tailgate party. Ideally, all you want to do when you set up your equipment is grill. This part is totally subjective. You know what you like and the odds are, you know how to cook it.
If you're going for the baby back ribs, brisket, or a juicy steak, it is best to do as much preparation as possible before you get to the parking lot. Allow your meat enough time to soak in the marinade and transport what you can in plastic zip-lock bags. It's okay to apply your dry-rub/seasoning once you're there.
When it comes to chili and jumbalaya, you can prepare them in the parking lot. Remember to allow yourself plenty of time.
If you're having burgers, slice the tomato, onion, lettuce and cheese and place them in zip-lock baggies along with any other condiment that might be in a glass jar (pickles).
You can prepare your cold dishes up to a week in advance to save time. Any salads (pasta, potato, cole slaw, etc) can be pre-made and placed in plastic containers.
Be pro antacid. Chili, bratwurst, roasted pig, baked beans and alcohol will try their best to upset your stomach. Having Tums, Pepcid or Rolaids on hand is like having a 'get out of bathroom free' card in your pocket.
Be creative when barbecuing
Stuffing yourself with delicious, elaborate, enviable foods is as much a part of tailgating as the game itself.
There are a couple of things to consider when choosing food for your Tailgate Party.
Simply Cooking Hot Dogs won't do.
Sure they taste good,
sure they're easy and cheap,
but . . .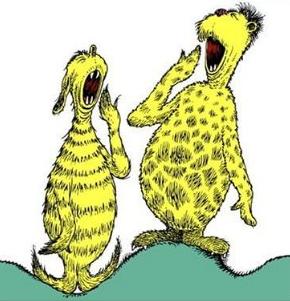 BOOOOOOOORING!
The tailgating culture has grown far beyond brats and beer. You're just as likely to find Jamaican-style leg of lamb or maple-rosemary planked salmon.

A little extreme?
Try foot long Chilidogs piled high with kraut, slaw, or other similar enviable toppings,
or
Super Nachos piled a mile high with Jalapeno's, beef, beans, sour cream!
YEEEAAAH that's what I'm talkin' about!
Try to choose foods that look elaborate but are actually simple, that way your tailgate parties won't consume you with "WORK".
Face it, you can serve the best foods at your tailgate party but you don't want to be spending all your time preparing them while everyone else is enjoying themselves!
A perfect example of an easy tailgating food that looks elaborate is Kabobs. Sure they look complicated, but almost all of the prep can be done at home before you leave. Yet as you grill them, the sight, smell, and sound of them sizzling on your grill will instill envy in your neighbors!
Here is a short list of fairly simple Tailgating foods that are sure to instill envy into your tailgating neighbors,
Breakfast
Sausages with fried onions and peppers
Ribs
(Precook them at home or buy them already cooked and heat them up on the grill)
Fajitas
Turkey Legs
(same strategy as ribs)
Nachos
Brats
Shrimp on Skewers
Hot Wings
Kabobs
Deep Fried Turkey
TIPS
The night before the game,
try to get as much work done as possible.
Cut up vegetables and marinate meat; pack the car with tables, chairs, soap, water, trash bags and towels.
Sandwiches
Make and freeze these ahead of time using course-textured bread that doesn't get soggy when thawed. Pack the mayonnaise, lettuce, tomato, pickles, etc. separately to add at mealtime.
Perishable foods
Lunch meats, cooked beef or chicken, tuna, potato, egg, and pasta salads all need to be packed in a cooler with several inches of ice.
Make sure you store these items in watertight containers to prevent those oh-so-nasty leaks.
Raw meat
Store these and the marinades in a separate cooler. Double pack meat in plastic bags or put them into a plastic container to prevent juices from leaking out. Store meat right next to the ice.
Container
Use shallow containers (two inches or less is perfect) with tight lids to pack prepared foods because with deep containers, the center doesn't get as cold.
Drinks
Store drinks in a separate cooler away from food.
Coolers
Keep coolers out of direct sun and covered. Keep the lid closed as much as possible to slow the melting of the ice.
Packing
Pack foods in reverse order so that the last ones in are used first.
Mind your Momma . . .
be prepared to wash your hands frequently.
Bring a dispenser of wipes.
Food Prep
Flank steaks need a longer period of marinating, so on Monday, put them in a ziplock bag with the dressing or whatever marinate you are using. Let them sit for two days and then freeze them until the night before the game. They thaw but are still very cold for the trip.
Less danger of turning meat in a cooler.
Processed foods such as lunch meats and hotdogs spoil quickly, so use caution with them.
Watch the temperature of casseroles, especially those that contain egg, milk products, or meat in them because they tend to spoil quickly.
Need a place to store and carry your knives, forks, spoons. and other small stuff? How about a old tool box? You can find one cheap at a hardware store or garage sale.
I actually use my old metal Hammer Drill case lined with foam.
Cooking:
Ground meat is done when it is brown or gray inside
Poultry is ready when the juices run clear
Do Not Bring Raw Chicken. Pre cook it with some spices the night before
Fully cooked fish flakes with a fork
Sausages take patience, so cook them at least 25 minutes or so.
| | | |
| --- | --- | --- |
| Copyright © 1994, 1995, 1996, 1997, 1998, 1999, 2000, 2001, 2002, 2003, 2004, 2005, 2006, 2007, 2008 | | Jon's Images, Inc. All rights reserved |
This website is an unofficial source of news and information continually updated from thousands of sources around the net. A fan based site dedicated to the Indianapolis Colts and its fans and is not associated with the Indianapolis Colts, the National Football League, any school, team or league or any other media site.
This website is the composition of many hours of research. Information contained within this site has come from numerous sources such as websites, newspapers, books, and magazines. Please take the time to visit the Source page to get a semi-complete listing of these sources, articles, sites and fans.
Pictures and logos, team names are property of the National Football League and/or The Indianapolis Colts.
This site is maintained for research purposes only.
Contact us
Please direct website comments
or questions to webmaster