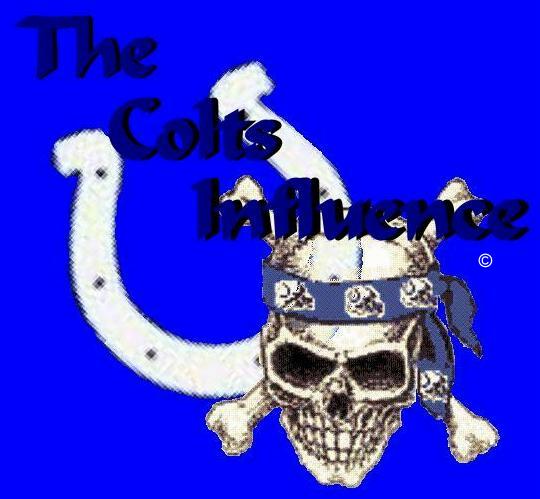 In memory of James Dungy
January 6, 1987 - December 22, 2005
The Colts Influence
www.angelfire.com/ia3/colts
Constructed, destructed and reconstructed
By
Jon T. Anderson
In Relation to Colts Tailgating
Colts FORUM
Message Board
Help with Message Board
WORKING ON IT
Colts BLOG
Post your Indianapolis Colts Comments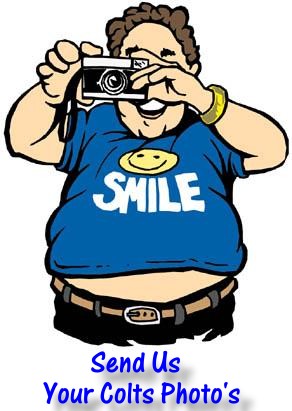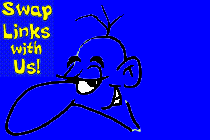 The Colts Influence
www.angelfire.com/ia3/colts
www.mycolts.net/coltsinfluence
http://myspace.com/coltsinfluence
COOL TAILGATING STUFF
Everybody wants to be noticed, to stand out in a crowd!
If you really want to stand out at your next tailgate party,
here you'll find all the coolest stuff that is sure to make you the envy of any tailgater!
*All Colts Items are Officially licensed product
Found at http://www.elitedeals.com/
Indianapolis Colts Eight-piece Barbecue Grill Tool Set w/Case

For the Indianapolis Colts fan, the right tools for the job begin and end with this Indianapolis Colts Eight-piece Barbecue Grill Tool Set w/Case.

8-piece set includes spatula with knife edge, meat fork, pair of tongs, basting brush, and set of four skewers


Tools are approximately 19 inches long

Protective aluminum case with handle for ease of transport

Case features 4 inch metal applique in team colors

Case measures 20in. wide x 8in. deep x 3in. high

Indianapolis Colts 4-Piece Barbecue Grill Tool Set

Stainless steel utensils


Set includes tongs, brush, fork, and spatula

Spatula is laser etched with team logo

Each utensil's molded plastic handles feature team artwork

$37.95

Indianapolis Colts 18 Can Cooler

The cooler measures 8 1/2" x 8 1/2" and is 11 1/2" deep. Its flexible, durable exterior is made of 70 denier nylon and features an exterior zip pocket and additional accessory pockets. The waterproof interior liner holds up to 18 beverage cans, providing a wealth of chilled storage. The adjustable shoulder strap makes this cooler both easy and comfortable to take along with you wherever you go

8.5"W x 8.5"D x 11.5"H

$33.95

Indianapolis Colts Tailgating Table

19"W x 57"L x 32.5"H


High-strength, lightweight steel frame

Aluminum table surface

Foldable for quick and easy setup

Body in team colors with team logo

$119.95
| | | |
| --- | --- | --- |
| Copyright © 1994, 1995, 1996, 1997, 1998, 1999, 2000, 2001, 2002, 2003, 2004, 2005, 2006, 2007, 2008 | | Jon's Images, Inc. All rights reserved |
This website is an unofficial source of news and information continually updated from thousands of sources around the net. A fan based site dedicated to the Indianapolis Colts and its fans and is not associated with the Indianapolis Colts, the National Football League, any school, team or league or any other media site.
This website is the composition of many hours of research. Information contained within this site has come from numerous sources such as websites, newspapers, books, and magazines. Please take the time to visit the Source page to get a semi-complete listing of these sources, articles, sites and fans.
Pictures and logos, team names are property of the National Football League and/or The Indianapolis Colts.
This site is maintained for research purposes only.
Contact us
Please direct website comments
or questions to webmaster