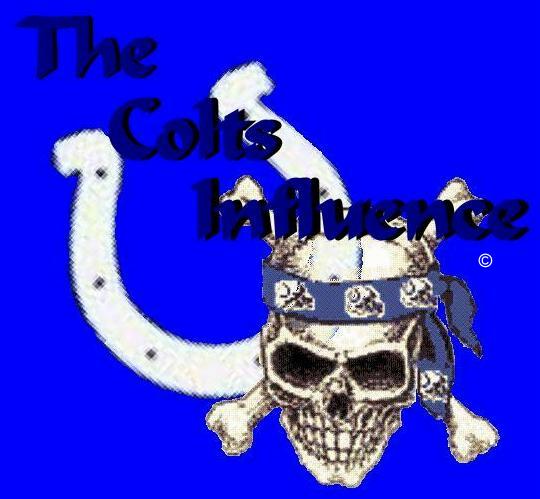 In memory of James Dungy
January 6, 1987 - December 22, 2005
The Colts Influence
www.angelfire.com/ia3/colts
Constructed, destructed and reconstructed
By
Jon T. Anderson
Colts FORUM
Message Board
Help with Message Board
WORKING ON IT
Colts BLOG
Post your Indianapolis Colts Comments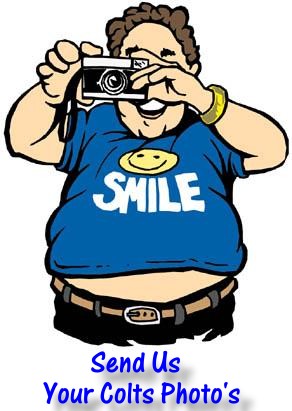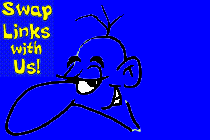 The Colts Influence
www.angelfire.com/ia3/colts
www.mycolts.net/coltsinfluence
http://myspace.com/coltsinfluence
How To Enjoy Tailgating Parties In Cold Weather
Winter Tailgating Tips
It's winter tailgating. The game is indoors, but the tailgating isn't; and the average high temperature in February could be 36-degrees or colder. That's darned cold.
Dressing the part for cold weather is critical, no matter where you're tailgating.
The main cold weather danger is Hypothermia, especially among older people whose skin is less sensitive to the cold so they don't see signs of exposure to dangerously cold temperatures. If anyone at your tailgate experiences violent shivering, stops shivering, has slow breathing with a slow pulse and seems confused, take them to a warm place and call for medical help.
Your cold weather science lesson is about insulation, which prevents all of that. Dressing in layers creates room for air pockets which lock in heat. This retains body heat and, if done correctly, will keep you dry. A hat is critical to locking in your body heat, too. Don't think you need one, or you're worried about your hair? Up to 90% of your body heat can be lost through the top of your head. Wear the hat and bring a brush.
Now, dressing in layers doesn't just mean anything on top of anything else. It's important to layer properly.
Inner Layer: This layer should be a material that will "wicks" moisture from your body to help keep you dry and comfortable. What's wicking?
It's the garments ability to move sweat away from the skin to the surface of the garment where it evaporates. Most garments will tell you on the label if they're made of a wicking material.
Middle Layer: The middle layer should trap warm air and hold it in those air pockets we talked about. Depending on how cold it is outside you may need several middle layers.
Outer Layer: This layer needs to provide protection from wind, rain, snow and other cold weather beasts. It is important for the outer layer to be water resistant enough to keep the inner layers dry.
Down and wool are good materials for the middle layers, and there are a number of synthetic materials now that are designed just for this purpose. And just because you're trying to stay warm doesn't mean all these layers need to be thick. Your clothes still need to give you freedom of movement. Remember, it's the science of the air pockets that's keeping you warm.
Lastly, don't forget your feet. If your feet are wet and cold your whole body is going to feel wet and cold. Wear insulated socks, shoes and boots.
| | | |
| --- | --- | --- |
| Copyright © 1994, 1995, 1996, 1997, 1998, 1999, 2000, 2001, 2002, 2003, 2004, 2005, 2006, 2007, 2008 | | Jon's Images, Inc. All rights reserved |
This website is an unofficial source of news and information continually updated from thousands of sources around the net. A fan based site dedicated to the Indianapolis Colts and its fans and is not associated with the Indianapolis Colts, the National Football League, any school, team or league or any other media site.
This website is the composition of many hours of research. Information contained within this site has come from numerous sources such as websites, newspapers, books, and magazines. Please take the time to visit the Source page to get a semi-complete listing of these sources, articles, sites and fans.
Pictures and logos, team names are property of the National Football League and/or The Indianapolis Colts.
This site is maintained for research purposes only.
Contact us
Please direct website comments
or questions to webmaster